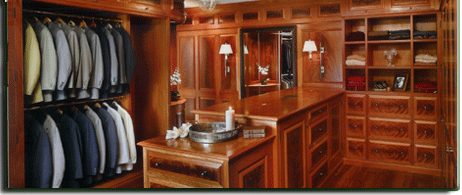 Luxury Closets - William Stowe Fine Woodwork offers completely customized wardrobe spaces that reach far beyond the traditional definition of "closet." William Stowe incorporates a multitude of the latest features and highly luxurious amenities in order to create closets that fit a lifestyle.
Wall Paneling- Nothing adds warmth and luxury like the look of custom wood wall paneling. William Stowe Fine Woodwork creates perfection in every detail which create an a unique and cozy ambiance out of even the largest of spaces.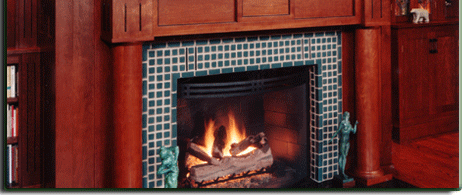 Beautiful Mantles & Fireplaces which are exquisite in their detailing. Each decorative wooden mantle is hand-carved with intricate detail. These decorative mantels have an Old World flair that will keep the hearth warm and are detailed with shells, scrolls, and other decor that give your home a stately feel. 
Perfection in design and quality is what places William Stowe Fine Woodwork as a leader in the industry. Allow our Master Craftsmen to give your home those finishing touches which become the centerpiece for entertaining friends and family.